Workday Advanced Compensation Course
Workday Advanced Compensation Course - How to Create a Compensation Plan That Works for Your Business
News for technology nerds, stuff that matters
Who doesn't like an excellent checklist? No one!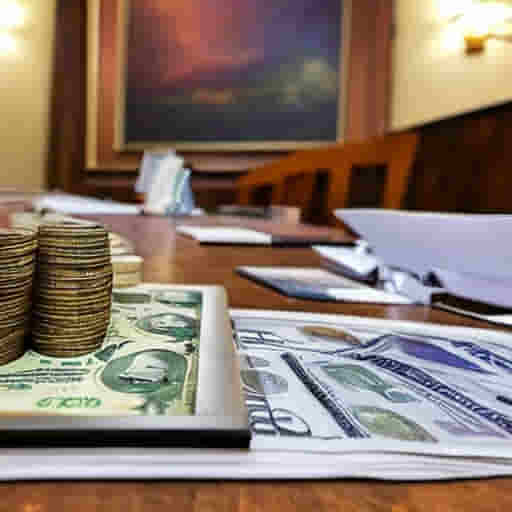 All workers, regardless of company size, position, or industry, want to know how to create more suited compensation plans, how to get their hands on timely and relevant information about their benefits, bonuses, and compensation plans, and how to keep up with the latest developments affecting their Workday investment.
Employees no longer need to go via a third party to access their overall rewards data, regardless of whether you're using the basic or advanced version of Workday's compensation system. There is no longer a requirement for elaborate spreadsheets, separate systems for each section of the organization, or granular systems for each component of an employee's total incentives. By empowering teams to define and optimize their processes by the requirements of each team member, Workday streamlines the process of providing benefits and compensation.
Workday advanced compensation is a tool that allows administrators to manage merit plans and other compensation programs for their organizations. The easy-to-use interface of workday compensation management will enable users to configure multiple grant types, bonus plans, and deferred allowances.Workday Advanced Compensation is a flexible and configurable compensation package that allows you to set up various compensation programs.
Workday Advanced Compensation is a business process that enables executives and managers to plan for talent needs across their organization. Workday Advanced Compensation includes the ability to:
Create plans and assign them to a specific time frame or organization.
Use compensation rules to determine eligibility for salary or other compensation components such as target base salary merit increases, equity awards, etc.
Assign pay profiles across the organization so assigning levels when creating plans is easier. This makes it easier for your users to create accurate staffing requests if they need outside help with filling positions or hiring new employees into the company without requiring IT assistance during this process.
Using Workday Analytics, generate reports that can be fed into the Workday reporting engine, providing greater visibility into enterprise-wide performance metrics, including headcount turnover and spending by level grade profile, job family location, etc.
This improves collaboration between HR professionals, business leaders, line managers, and others responsible for employee talent development.
What kind of Characteristics does Workday Advanced Compensation have?
Workday advanced compensation provides various features such as rollover accrual audits and accounting flexibility that helpsmanage multiple complex global payroll scenarios.
The main feature of this package is that it offers a complete spectrum of pay policies and planning options.
It includes all the essential features required for the effective management of payrolls and business operations, such as
Comprehensive eligibility rules,
Consolidated plan provisions,
In-depth reporting tools,
Simplified costing process for grants programs, etc.
Workday Advanced Compensation also has a feature called Look Ahead Assessments that enables managers at various levels, like team leaders, division heads, executives, managers, HR professionals, and anyone else who manages people teams, to access short-term goals management productivity, talent retention coaching opportunities, and more.
It also helps you determine an organization's labour cost by analyzing historical spending and planning for future requirements.
Workday Advanced Compensation provides features such as historical benchmarking grade profiles, pay range mapping multiple plans, and more, which makes it suitable for even small companies because it allows them to manage their staff effectively with less effort from HR professionals or other management members, which further saves time and money for the company itself.
When is it Appropriate to use Workday Advanced Compensation?
This package provides an array of compensation plans that can be used to develop an employee's total rewards profile.
It also helps create compensation profiles and assign them to employees or eligibility groups.
Workday Advanced Compensation gives greater control over the budgeting process by enabling managers to access budgeting at any level in their hierarchy using configurable budgets.
It also helps maintain a balance between pay and performance through rich reporting capabilities on performance results in metrics, which are essential in determining how much money should be given to employees when they deserve it most.
This package is designed with multiple security controls for organizations like joint ventures, credit unions, higher education institutions, public sector institutions, etc.
Workday Advanced Compensation uses a dashboard interface for direct access to employment data giving managers visibility into key HR activities such as staffing salary planning, promotions, etc., from one application saving time by reducing manual efforts across various areas in human capital management HCM.
Workday Advanced Compensationbenefits you to save resources and time because you don't have to handle every detail manually; instead, just one click on the dashboard will provide you with all the details related to your employee's remuneration packages, contracts, or other issues in employee relations ER.
In addition, Workday provides comprehensive training services covering every aspect and technology related to this program so that natural learning takes place without any stress factor attached, further improving one's ability to handle complex issues easily yet effectively.
Using advanced workday compensation, we can quickly determine whether an employee is eligible for a bonus plan by running reports based on organizational structure job profiles, grade level positions, department codes, etc.
What are the Prerequisites to learning Workday Advanced Compensation?
The prerequisites include a thorough knowledge of workday compensation fundamentals like compensation and HR concepts, including Hiring performance management, benefits, etc.
Workday Advanced Compensation modules and Workday Time Tracking
A minimum of intermediate proficiency in Excel
Basic knowledge of population mortality rates and life expectancy tables
Must be familiar with the term's premiums, contributions elections, commissions, caps, percentage, points, earnings base salary, and target bonus plan year as they are used in insurance compensation and benefits
Ultimate familiarity with benefit plans, options premiums,and commission structures
Workday Advanced Compensation Training helps to ensure that an organization's compensation program is aligned with its business goals and objectives. It also helps to ensure that employees are fairly compensated for their work.
What is the Future Scope of Workday Advanced Compensation?
Workday Advanced Compensation is being used for all types of organizations. Large multinationals use Workday Advanced Compensation to manage the compensation process due to its multifaceted features and benefits. Due to its flexibility, it can be used in emerging technologies where many employees are involved in the compensation process. One of the most significant advantages of Workday Advanced Compensation is that it provides aworkday compensation overview of all employee data, including compensation grades, salary ranges, bonuses, plans, etc. It helps decision-makers work efficiently and understand their company with fewer resources than before using an innovative technology such as the HCM Cloud Platform by Workday.
The Workday Compensation Module Training will provide you with the skills and knowledge necessary to use the Workday Compensation Module effectively. This training will cover topics such as navigating the Workday interface, configuring compensation plans, setting up compensation cycles, and managing compensation data. After completing this training, you can confidently use the advanced compensation workday to collect your organization's compensation data.
Workday advanced compensation has many job opportunities, including
compensation consultant
compensation analyst
compensation manager
compensation developer
compensation consultant etc.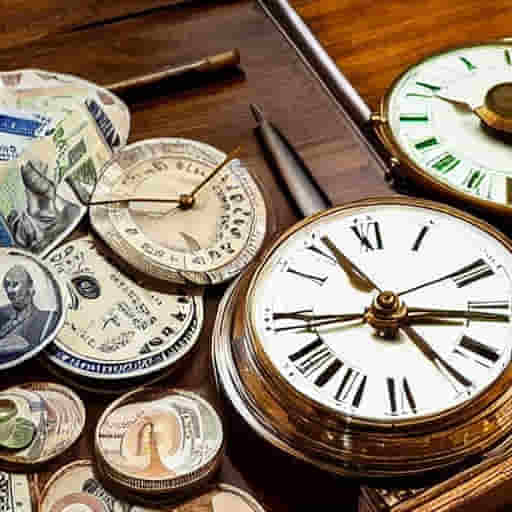 Workday has partnered with some of the world's leading companies to deliver Workday HCM as a Service Cloud applicationfor workforce management. Human capital management is available in the cloud. The Workday customers comprise nearly half of Fortune Global companies among federal government agencies, health care organizations,the public sector, and higher education institutions globally. Some of the top clientele include
Walmart
Emerson
GE Verizon
American Express
Bank of America
Chevron,
Exxon Mobil etc.
What kinds of training modes are available?
Self-Paced:
Self-paced training is an instructional delivery mode in which learners work through the material at their own pace, with no set schedule or deadlines.
Live Instructor-Led Training:
Live instructor-Led Training is an instructional delivery mode in which an instructor explains the concepts face-to-face.
You can choose a self-paced training mode if you are confident enough to learn independently. But from my experience, I recommend you to take instructor-led training mode, as it involves direct interaction with the trainers. The training session will be lively, and you can clarify your doubts in the class.
The big question: Where to learn Workday Advanced Compensation?
Workdaytrainings is the most effective training platform since it provides a variety of courses and programs to help individuals and businesses get the cloud computing expertise they need to thrive. One of the primary advantages is the expert instruction that is provided. They provide Workday Advanced Compensation pdf materials that help you learn at your convenience. It's simple to go from self-paced to instructor-led instruction. They even guide you with Workday Advanced Compensation Certification. Learn Workday Advanced Compensation online and skill up your career.
Workday Advanced Compensation is a cloud-based solution that helps organizations manage their compensation change in workday programs. With Workday Advanced Compensation, organizations can design and manage their programs in a single system while maintaining compliance with regulatory requirements.
Organizations can use Workday's advanced compensation in a few different ways. Such demanded technology needs good training if you want to set your career in Workday Advanced Compensation.
I strongly suggest you sign up for Workdaytrainings to advance your career with Workday Advanced Compensation Course. You can attend their Workday Advanced Compensation Free Demo session if you have further questions.
Over and Out,