Workday Recruiting Course
Workday Recruiting - The Complete Recruiting Lifecycle
Hello Techies!
Glad to meet you all. I am back with a new Technology that is Workday Recruiting
I was hoping you could permit me to start by providing you with some information regarding the Workday Recruiting Tutorial blog.
Let's Begin.
Workday Recruiting is a Cloud-Based recruiting solution that helps organizations attract, hire, and onboard the best talent. The solution offers a modern, user-friendly interface that allows recruiters and hiring managers to collaborate on recruiting campaigns and candidate pipelines.
 Online Workday Recruiting also provides powerful tools for sourcing and managing candidates and tracking recruiting metrics and performance.
Workday Recruiting helps candidates build profiles with their skills, experience, and education.
This makes it easier for employers to find qualified candidates. Workday Recruiting also allows employers to post job openings and track candidates' progress through the hiring process.
What is Workday Recruiting? What does it mean?
Workday Recruiting is an all-inclusive talent acquisition solution that helps you find, connect with, share, and ultimately hire the most qualified candidates from inside and outside your organization.
Workday Recruiting enables you to centrally manage the entire recruiting process, from candidate sourcing and management to workforce planning and cutting-edge people analytics.
If you want to hire the best people, you need to make sure the application process is fun from start to finish.
Reduce inefficiencies and maximize productivity in the hiring process by encouraging open dialogue among all members of the team. Workday Recruiting is optimized for use on mobile devices.
To improve user adoption and participation, it allows for on-the-go, collaborative, real-time work. Organizations can get a bird's-eye view of their entire talent acquisition process with the help of Workday Recruiting, which is part of the more extensive Workday system.
Where was the Workday Recruiting Technology implemented?
Workday Recruiting is a component of Workday's human capital management (HCM) and is designed to consolidate the processes of job requisition creation, management, and fulfillment into a single platform. Employing confidential job requisitions and restricting access to only a select group of workers within an organization are two excellent ways for businesses to protect sensitive candidate information and job openings from prying eyes.
Through the use of referrals and suggestions, Workday Recruiting enables the entirety of the organization to take part in the process of talent acquisition. Awarding points for employees' referral activities on a leaderboard that tracks referrals may motivate them to produce more recommendations from their coworkers.
What are some of the Benefits of using this Workday Recruiting Technology?
The Workday Recruiting solution also helps you to hire the best candidate by simplifying the recruiting process. It enables you to evaluate the best candidates and decide whom to hire. It also allows you to design your interview process and get the desired results. This Technology also helps you to attract many potential applicants. It will enable you to promote jobs and provide many options for job seekers to apply to various positions.
This Technology has many applications that can be used to analyze the skills and expertise of your staff. It also helps you organize your workforce according to their skills and experience. It also allows you to check the schedule and availability of your team. It is also used to manage the entire recruitment process from the beginning to the end.
The Business Benefits of using Workday for Recruiting are as follows:
Maximize output by keeping tabs on the whole Workday process.
Develop a unified and exciting application process to lure in the best candidates.
Get the job done from any location with the Workday mobile app and speed up the hiring process for prospective employees.
The candidate pipeline can be managed more efficiently with the help of candidate pools.
Find and combine similar candidate records to eliminate inaccuracies.
Cover up personal details about applicants to prevent unfair screening.
Making interview schedules for interviewers and locations can boost recruiting productivity.
Enhance output through automated prospect progression through the hiring process.
What type of Workday Recruiting is Suitable for me?
There are many ways to get training on the Workday Recruiting Tutorial
But most of the time, there are two ways to learn any Technology:
Instructor-Led Live Training:
In this training mode, you will work with the best trainers and a technical support team available 24 hours a day, seven days a week. You can get answers to all your questions and learn a lot by doing.
It means that you can look at Videos, Blogs, PDFs, and other saved content whenever you want. This could be more helpful because you could study in your spare time and run your business simultaneously.
What are the main features of this Workday Recruiting Technology:
Workday Recruiting Technology is a Cloud-Based Platform with the following features Recruiting Hub. This is a single access point for all your candidates and information. It is a recruiting platform that brings all the features of a traditional enterprise application into a modern interface. It is designed to be used on mobile tablets or desktop devices. Candidate Experience It is designed to make the candidate experience seamless and easy to use Recruiting Analytics
It offers to recruit analytics that helps you make smart and quick decisions from a pool of data. It also enables you to create a roadmap for the future of your business based on the information you have.
Self-service Recruiting It offers a self-service recruiting process so that candidates can complete their application and the interview process further allows the candidates to share their career interests with their friends and family Mobile Recruiting
It allows candidates to apply for jobs via the mobile app and share their career interests on their mobile devices. It also allows the candidates to use their mobile device to answer the questions on assessments.
Is there are any Prerequisites for Workday Recruiting?
Job requisitions are created in Workday recruiting to keep tabs on open positions.
To learn Workday Recruiting Technology, you don't need prior experience with similar topics. If you are familiar with Workday HCM and XML, however, you will benefit even more from this Technology.
The role of human resources (HR) in an organization is to find and hire qualified people to fill open positions, so experience in HR may facilitate your learning of this Technology.
What is the way to learn this Workday Recruiting Technology?
Workday Recruiting is a Cloud-Based Software that offers a robust set of tools that HR teams across the globe can use to manage the entire recruitment process. Companies of all sizes and industries widely use it to make their recruitment process more efficient and effective. This software has a great learning curve, features, and excellent functionality. So, it is essential to have complete knowledge of the software before using it in real-life scenarios.
This Workday Recruiting course is available in different configurations, blogs, YouTube videos, and articles. Although it was not that much help to you in accurate technology systems, I could recommend going through with online certification with certified trainers
Every platform will give you workday training but choosing the right one will help you to get explicit knowledge with hands-on experience and support. Nowadays, after the pandemic, most people are choosing online platforms to finish their courses at home in a comfortable place.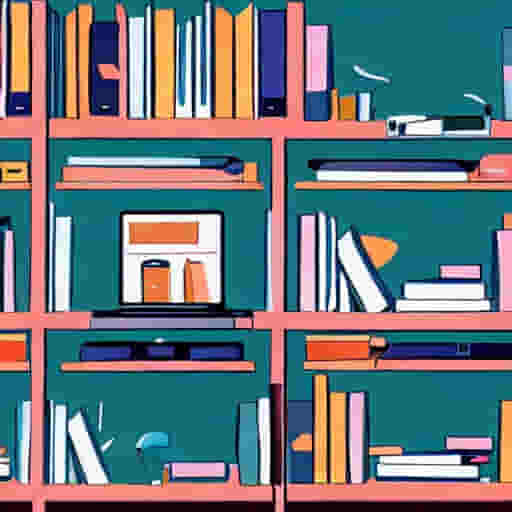 How does Workday Recruiting help our Career?
There are a few ways that Workday Recruiting can help your career. First, it can help you keep track of your job applications and interviews.
Additionally, the Workday Recruiting tutorial can help you connect with potential employers. You can search for jobs, view employer profiles, and even apply for jobs right from the app.
You can create custom lists of employers, keep track of your contacts, and set reminders for yourself so you don't forget anything. Finally, Workday Recruiting can help you stay organized and on your job search.
There are a few ways that Workday Recruiting can help with your career:
Workday Recruiting can help you find a job that is the right fit for you.
Workday Recruiting can help you stay organized during your job search.
Workday Recruiting can help you keep track of your job applications and responses.
How to learn Workday Recruiting?
Many Training platforms provide online training Workday Recruiting. Learn Workday Recruiting Tutorial Online training is a better option as you can complete the activity in your free time.
Workdaytrainings is the best online training platform to get trained on Workday Recruiting.
Are you Interested in Finding the Most Effective Training Platform for Workday Recruiting Technology?
Then I may Recommend Workdaytrainings, one of the most effective online learning systems offered by Workday Recruiting Tutorial.
You can obtain all the information you require regarding the training by going to the Workdaytrainings website, which also provides 24 X 7 Administrative support to help you.
One Last Word that I have to Share!
As previously stated, this is one of the best modules in Workday Recruiting. As a result, this Workday Recruiting course is the best option. Enroll in Workday Recruiting Tutorial to receive organized tutorials.
Workday Recruiting Technology is a cloud-based solution that enables companies to source, attract, and hire the best talent. It offers a modern, intuitive user interface that makes it easy to find and engage candidates.
Workday Recruiting Tutorial also includes powerful tools for managing recruiting processes, such as requisition approvals, offer management, and onboarding.
 From my experience, I suggest you join the online Workday Recruiting Module to skill up your career with the latest technologies and gain perfect knowledge from them and I believe that most of the concepts required for this class have already been covered on my blog so that you can access the courses.