WORKDAY TIME TRACKING COURSE
"Getting Started With Workday Time Tracking Course"
Multitasking without time tracking decreases productivity by nearly half.
Do you concede? How can you assess productivity when multitasking.
Without knowing how much time you Spend on each Task?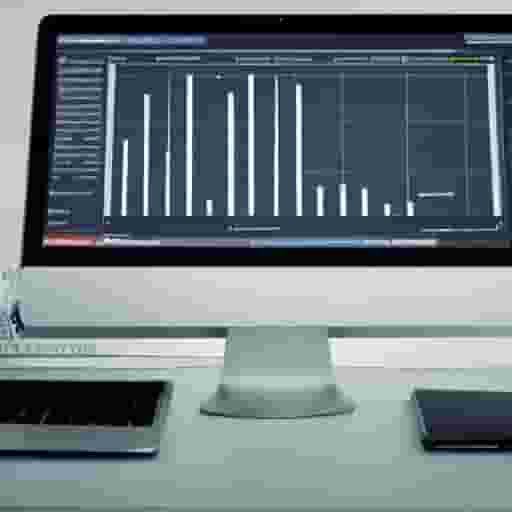 To determine the output percentage, keeping track of the time spent on each job is essential. While keeping track of one's work hours can be simple, it can be challenging for large organizations to control staff recordkeeping.
There is a Solution called Workday Time Tracking. Let us know what is Time Tracking Software?
Workday Time Tracking is a cloud-based software application that works with Workday Payroll. It can record the time worked by employees and provides real-time visibility into the organization's spending. At the same time, it permits managers to approve timesheets instantly, thereby reducing the paperwork and errors related to payroll processing.
Workday Time Tracking is an integrated solution to track time worked by employees and generate reports. It helps HR teams and payroll managers manage labour costs efficiently by gathering accurate time data tracking. With this technology business, experts can view the entire workforce at once or drill down into specific details like projects, tasks, organizations, etc. After listening to all this, you'll doubt how time-tracking software works. What can be its features and so on?
What Features does Time Tracking Offer?
Time Tracking Offers the following Features-
Automatic and manual time entries.
Details of the time worked for a day, week, month, or year.
Accurate reports on projects and tasks.
You are viewing the time sheets of the team members.
I am saving time entry for later editing and completion.
Tracking holiday business trips vacation.
What are the Benefits of using Time Tracking?
Why is Time Tracking important? Because it will provide various benefits. The Benefits of using Time Tracking are:
Time-tracking in Workday will help you manage your time and increase revenue for the company.
It will help track employees' salaries by using work hours.
It eliminates the wastage of resources through idle time or breaks.
You can quickly analyze and identify areas that need to improve efficiency and productivity.
Time management is essential in project management as it helps deliver products on time without compromising quality.
Business owners can use time tracking to analyze revenue and expenses.
Workers can easily manage their day-to-day tasks using time tracking.
Employees can plan their schedules well before the events and meetings.
You can improve the workflow process by better understanding how much time team members spend on different projects.
You can easily manage the project by controlling the time spent on each task
You can easily track and analyze data over a certain period
You can save money with automated payrolls and invoicing
You will be able to find out which resources are working more efficiently and improve their productivity.
Explain how to Configure Time-Tracking Options in Workday?
In Workday Time Tracking, you can configure Options for the time tracking system. This is a global configuration that applies to everyone who uses the time-tracking system. You can specify options such as Default Time Tracking Basis Employees or Contractors Maximum Hours per Time Entry and many other options on this page. The Allow Time Tracking for On-Call Workers option specifies that workers on call can use the time tracking system if they work during an on-call period. When you select this option, employees must indicate whether they're On Call when entering or editing a time entry so Workday knows whether they should be able to use the time tracking system. If you don't select this option, employees can't enter timesheets unless they meet another eligibility condition, such as being in active status or having entered at least hours in prior weeks. Suppose a worker has no other eligibility conditions. In that case, Workday automatically sets them as On Call during their designated on-call hours, allowing them to enter timesheets through the mobile app web browser or desktop client using any device type, including Apple Watch and Google Glass if applicable by your deployment status).
How can I use Workday Time Tracking?
You can use workday time tracking to log your time worked. You can use it for one person or a team of any size.
You'll be able to track time from wherever you are, whether it's from your work PC mobile device or any other internet-connected device.
You can also set alerts for a change in your schedule, so you're always up to date.
Workday also automatically calculates overtime based on standard hours and allows you to quickly enter additional charges without cluttering the interface.
With workday, you'll have access to all the reports and insights needed, so anyone in your organization can make decisions based on historical data and trends recorded within the system.
This means that everyone will now have visibility into how their organization functions, making it easier for managers and HR teams to take action when necessary.
Does Time Tracking Improve Productivity?
Time Tracking can provide insight into how much time is spent on specific activities. It can enable you to identify where your time is going so you can make the most of it and ultimately work more efficiently. The time tracking process also allows for the breakdown of tasks by a person, so that team members can see how their day was spent with other employees on a project. This enables an employee or team to adjust their behaviour and improve productivity. Time tracking should be used as an accountability tool, not a punishment. It also empowers employees by giving them access to accurate information about where they spend their time each day, making it easier for them to plan their weekdays and weekends more effectively. For more guidance, you can refer to a Guide. The Workday Time Tracking Guide provides employers with all the information they need to set up and use the tracking system.
Does Workday Time Tracking will be continued in the future?
Yes, Workday Time Tracking is always in a constant development process. The current version is the seventh version and will continue improving and innovating with new features. With the unlimited scalability of a cloud-based system, companies can use Workday Time Tracking without any worries about future data caps or performance issues. The features offered in this solution should suffice for most small businesses today, but as they grow, there will also be room for growth in terms of scalability.
For example, there is no limit on how many employees can access an account or how many hours can be logged per month by each employee using the application or software program, so there should not be any limitations down the road, either if needed. Some organizations even integrate payroll into their Workday Time Tracking solution, which makes it even more advantageous because you won't have to worry about upgrading your payroll software. When it comes time to do so, update your Workday platform instead!
Below are some of the job opportunities for Workday time-tracking
Workday Consultant
Workday Developer
Project Manager
Security Administrator etc.
Companies that Partnered with Workday Time-Tracking
Accenture
Adobe
Amazon
Apple
Autodesk
Bosch
BMW Group
Coca-Cola
Deloitte
Facebook
Google
IBM
Intel
Microsoft
Netflix
Oracle
Spotify
Twitter
Walmart
Wipro.
What are the Training Modes Available?
Depending on your preferences, there are two different training modes.
You can choose self-paced learning if you want to learn without a trainer's assistance. Access to the readings and sessions that have been recorded will be provided.
You can participate in instructor-led live training if you require the assistance of trainers to comprehend the ideas. Here, you can communicate with the instructors online and ask them any questions you have in class.
Where to learn Workday Time Tracking?
There might be various options for learning, but only the correct option helps you succeed in your desired career. Finding the correct option requires a lot of research and effort. As a vast researcher, I found the right platform and took the training in Workday Time Tracking. Allow me to reveal the perfect venue  Workday Trainings. It is the best training platform I have ever been to. This platform will help you enhance your knowledge. You can even try their free demo session on workday time tracking. The Workday Time Tracking Demo is a great way to learn how to use the Workday Time Tracking software.
Workday Time-Tracking is a feature that helps track the time of employees working in different time zones. This feature allows for storing data and extracting information critical for billing and payroll calculation. I advise you to enroll in Workday Trainings and learn the modules to understand this cutting-edge technology and hone your abilities. The workday time tracking training covers setting up and managing time clocks, entering labour time into the system, understanding time tracking rules, and reporting time. The Workday Time Tracking Module is a feature of the Workday software suite that allows companies to track and manage employee time, attendance, and scheduling.
Buh, Bye