"Unlocking the Benefits of Streamlined Payroll with a Workday Tutorial"
Hi!
Since you went in quest of this technology to gain knowledge, I will explain all you need to know about it to you, and I will explain it to you very, very simply.
Read this Workday Payroll Tutorial blog carefully from beginning to end if you want to learn anything about this platform.
With any further delay, Let's Get Started.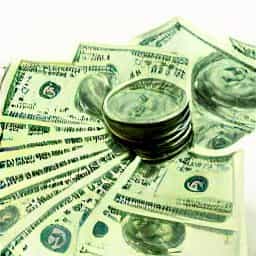 Workday Payroll is a cloud-based payroll solution from Workday that provides employers with an automated and integrated approach to managing employee payroll and tax activities. It offers a range of features for calculating and processing payroll, managing employee compensation and benefits, and tracking compliance with payroll taxes and regulations. Additionally, the solution provides analytics and reporting tools to help employers gain greater visibility into their payroll operations.
Workday Payroll is a comprehensive and secure payroll solution that simplifies and automates payroll processes. It helps employers manage payroll efficiently and accurately while providing employees access to their payroll data. With its easy integration and secure data storage, Workday Payroll is an ideal payroll solution for any organization.
How does Workday Payroll Technology Work?
Workday Payroll uses a complex algorithm to make payroll calculations. The calculations are made by analyzing various data points and generating a progressive pay calculation for every worker. The calculation is progressive in nature meaning that it takes into account the total amount of payroll along with the number of pay periods that have been configured.
The progressive calculations are made further on the basis of the number of deductions that are configured and the frequency of pay that is configured. The frequency of pay can be weekly biweekly monthly or quarterly.
The progressive calculation is then broken down into multiple steps that are to be processed by the system in order. The steps are processed by the system in the defined order. The current step is enabled and the previous step is blocked until the current step is completed.
All the period calculations are progressive. The system then takes the values of the period calculations and determines the gross pay. It goes further to determine the net pay taxes and deductions. The process is further calculated on a per pay period basis. The net pay is then distributed to the defined pay groups for the worker. The gross pay is then distributed to the defined pay groups for the worker.
The process is further repeated for each worker and the total Payroll is generated. The total Payroll is then summarized and the detailed Payroll is displayed for all the workers. This is how Workday Payroll Technology Works.
Workday Payroll also offers other key benefits like
Payroll Accuracy
Expanding and Streamlining your Business with ease
Real-Time Payroll Calculation
Payroll Compliance
Streamlined Process
Invest in the Future
Productivity
Flexibility
High-Security
Payroll Reporting
How do Organizations use Workday Payroll in their Applications?
Organizations use Workday Payroll in their applications to streamline and automate payroll processes. This includes setting up and managing payroll schedules, calculating payroll taxes, processing employee deductions, and managing employee benefits. Workday Payroll also provides organizations with powerful analytics and reporting capabilities, allowing them to make better decisions about their payroll costs and workforce strategy. Additionally, organizations can use Workday Payroll to integrate with other enterprise applications, such as HR, accounting and finance, to provide a single, unified Platformfor managing their payrolls.
How does Workday Payroll Technology Work?
Workday Payroll Technology works by automating the payroll process. It streamlines the payroll process and makes it efficient. It allows for the creation of payroll schedules and calculations, the tracking of taxes and deductions, and the preparation of payroll reports. It also helps to ensure compliance with legal requirements and regulations. Additionally, it allows employers to quickly and efficiently track employee time, provide employees with pay stubs, and submit payroll taxes.
What are the Advantages of Workday Payroll Technology?
Increased Accuracy and Efficiency: Workday Payroll technology provides a streamlined, automated approach to payroll, making it easy to process payroll data and pay employees on time accurately. This reduces errors and improves efficiency.
Increased Visibility: Workday Payroll technology provides real-time visibility into payroll data, making it easy to review and analyze payroll information. This ensures compliance with labor laws and helps organizations manage their payroll costs.
Reduced Costs: Automated payroll processing eliminates the need for manual data entry, reducing labor costs associated with payroll administration.
Streamlined Reporting: Workday Payroll technology provides a centralized platform for payroll information, making it easier to generate and manage reports. This helps organizations make informed decisions about their payroll expenses.
5. Improved Compliance: Workday Payroll technology helps organizations comply with government regulations, such as tax and labor laws. This ensures organizations remain compliant without making costly errors.
What is the Scope of the Organization by using Workday Payroll Technology?
The scope of using Workday Payroll Technology with an organization is to streamline payroll processes, reduce manual entry and errors, improve accuracy, increase efficiency, provide visibility into payroll data, and improve compliance with tax and labor laws. Additionally, Workday Payroll allows for the automation of tax filing, garnishments, and deductions. It also provides self-service capabilities for employees to access their pay stubs and other payroll information.
It can manage payrolls, benefits, taxes, and other HR processes. Additionally, it can set up and maintain employee records, onboard new hires, track time, and manage employees' compensation. It can also create reports, post payroll postings, and provide employee self-service capabilities.
What are the Features of Workday Payroll?
Employee Self-Service: Workday Payroll provides employees with a secure and easy way to access their payroll information and documents. Employees can view their pay stubs and their pay history, update their contact and direct deposit information, and access reports.
Robust Payroll Analytics: Workday Payroll offers comprehensive payroll analytics capabilities, allowing employers to track payroll cost trends, identify areas for cost savings, and forecast costs for upcoming periods.
3. Flexible Payroll Processes: Workday Payroll allows employers to customize payroll processes and define rules for calculating and distributing payroll.
4. Tax Compliance: Workday Payroll helps employers sustain compliance with local tax regulations and state and federal and provides tools for handling everyday payroll tax tasks.
Mobile Access: Workday Payroll allows employees and employers to access payroll information and documents from any device with an internet connection.
Why do we use this Workday Payroll Technology?
Workday Payroll Technology is used to streamline and simplify the payroll process. It provides comprehensive and integrated payroll solutions that help organizations save time and money while ensuring accuracy and compliance with government regulations. It automates processes, eliminates manual calculations, and provides robust reporting capabilities that make it easier to manage payroll operations. Additionally, it offers improved employee self-service tools and more efficient payroll processes, allowing organizations to manage their payroll and employee compensation easily.
How Important is taking an Online Workday Payroll Course to Advance in One's Profession?
By taking an online Workday Payroll Course, you can get the skills and information necessary to thrive in a Workday Payroll function. You will get the required knowledge to comprehend the Workday Payroll system's complexity, operate it efficiently, and resolve any problems you could run across. Additionally, it can give you the self-assurance you need to take on more challenging payroll jobs and advance in your profession.
Additionally, completing a Workday Payroll Course online can help you remain current on the newest additions and modifications to the system so that you can take advantage of them. You'll gain from doing this if you want to remain on top of things and be more effective and productive in your job.
As I have gained knowledge of this strategy, I would suggest what I choose, namely Workday Trainings.
I initially had no experience with technology, so I opted for instructor-led training to educate myself.
My instructor was an accomplished professional who gave me all the necessary knowledge.
The trainer quickly answered all my questions because I tend to be confused and have many worries.
You should attempt to master this technology since, in the end, nothing will appear to be simple for you if you don't do anything.
Access their extremely instructive weekday payroll materials and videos, and use all the resources they provide.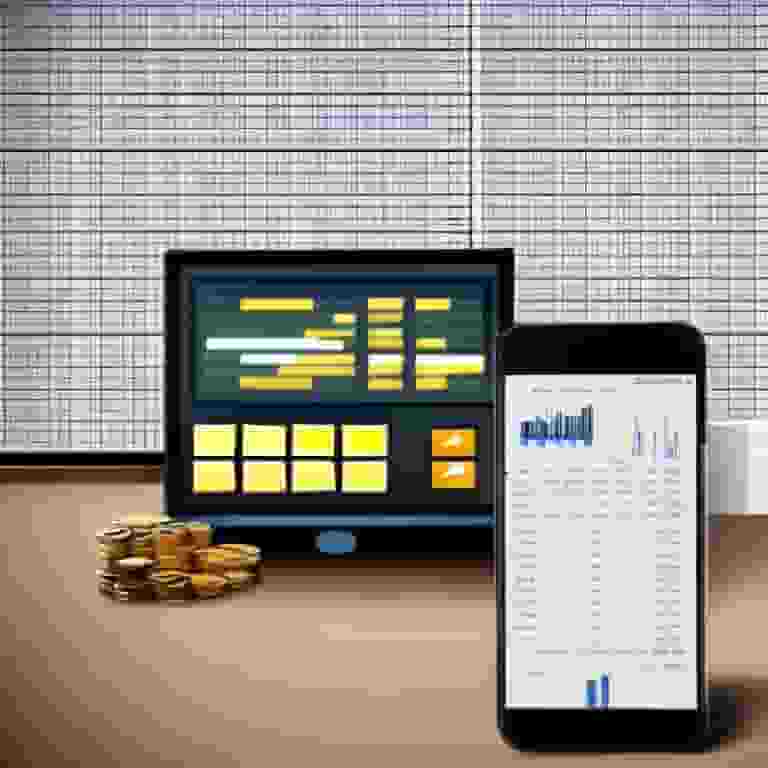 So, as we have Reached the end of this blog, I will sum it up for you in a few words:
If you found this Workday Payroll Tutorial blog helpful and have learned something from this, then follow my Recommendation. I would say that you will not regret it once you join Workday Trainings to learn this Technology.
Learning a technology that provides many opportunities in the future is one big thing, and getting trained by experts would be another.
Good Luck!