Workday Prism Analytics Tutorial
Workday Prism Analytics -A Comprehensive Guide with Easy-to-Follow Steps
Would you consider making the cloud your first workplace? If that's the case, you've come to the right place to get your career off the ground.
In this blog, I'll discuss Workday Prism Analytics, the cutting-edge tool for succeeding in the cloud.
Analytics in the form of a prism for use in Workday? Who, what, when, where, and how? These are questions you could be having.
In this Workday Prism Analytics tutorial blog, I will address your concerns.
The finest firms in the world rely heavily on Workday's Prism Analytics.
Let's get down to business and examine the inner workings of Workday Prism Analytics.
What is the Workday Prism Analytics Tutorial?
The Workday Prism Analytics Tutorial provides extensive training on using and benefiting from Workday IQ and HCM Analytics. It is designed for executives, business analysts, consultants, and anyone who wants to understand and use Workday's analytics capabilities to make the right decision. Its extensive menu of analytics training enables you to make a meaningful impact with Workday Analytics by showing you how to address business questions using the extensive set of Workday Analytics prebuilt reports. The Workday IQ and HCM Analytics world are far more than reports and spreadsheets. Workday officially holds the Workday IQ and HCM Analytics as the most widely used mainstream enterprise analytics solution.
This tutorial shows you how to create, produce and host your own analytics by incorporating analytic capabilities into your custom apps and reports. The analytics session demonstrates how to take your apps and reports from development to deployment. The trained professionals will show you how to utilize the proper analytic methods in configuring the reports. The training also explains how analysis can be completed on the Workday reports' built-in analytic and custom analytic reports.
What are the Features of the Workday Prism Analytics Tutorial?
Workday Prism is the most comprehensive and versatile solution with outstanding reporting capabilities while using a standard set of components that includes data sources, business objects, and data sets based on Workday Studio and Workday cloud-delivered reports.
Features of Workday Prism Tools are listed below:
Easy to use Workday Studio
Geared with Authoring UI framework
Reporting Tool Kit
Made with drag drop interface
Web Browser Interface
An Analytics Dashboard plugin
A Report builder
Made with a set of cache engine components
Along with the above characteristics, the following features are available
Components
Layout Designer
Query Builder
Workflow Designer
Variables
Business Rules
CSS Stylesheets
Mobile Stylesheets.
Why do we use this Workday Prism Analytics Technology?
Comfort with the technology sets the tone for the integration and accessibility of data analyzed via Prism Analytics technology. The reports being used help explain the meaning of invested time
We use the technology to glean insights into our workforce data. It adds to the picture in a realistic manner Prism is adding to our understanding leading to better decisions that can be made based on the data visualized.
For a nuanced understanding of the data collected, Prism has enabled us to conduct accurate analyses that give us a proper insight into the data. The information is used to make decisions more efficiently.
To better understand the data inputs, the technology provides access to the rich data set for better decision-making.
It is not just about understanding the numbers.Prism collaboration is effective andenables forward-lookingdecision-making, which prepares the organization for the future.
It reduces the time to detect issues and helps us focus our decision-making on valid data confirmed using Prism Analytics technology.
Business intelligence and data analytics are apt choices for uncovering likely scenarios explaining the meaning of and supporting the conclusions we reached using the technology.
Tools and technology can be potentially shamed by relying on the findings and conclusions drawn from the underlying data.
How does this Prism Analytics in Workday Work?
Workday Prism offers access to customer data globally. Its analytics are germane to customers, prospects, and employees. Critical aspects of the Workday prism analytics software are as follows:
Custom configuration of strengths
Cost-delivery planning support
Ability to run as many reports as possible
Unchanged connection to Workday
Elaborate analysis in the form of medical benefits etc
Importance of data in prism analytics workday
Prism analytics gives much importance to data protection. Personal data is a combined possession of all employees. Customers and prospects can access this data quickly on the internet.
Workday Prism arrives with more than out-of-the-box bundling options, including standalone weight and others. You get access to mobile and PC.
It comes suitable for countless skills and jobs. It becomes worthwhile for data protection and analytics.
Report creation in Workday Prism
It's easy for all customers with data unavailability and support for most analytic reports. Report creation is possible at any time using prism analytics.
Most common reports created with prism are sensitive data security.
Human resources planning comes with prism statistics. You facilitate different market studies and others.
Prism reporting offers suitable analytics and statistics along with the analytics.
What are the Advantages of using Workday Prism Analytics Technology?
Delivers a complete solution set
Easily integrate Workday data and non-Workday data
Transform a variety of data
It provides an attractive user interface
Supports ad hoc and multidimensional analysis
Offers big data analytics and visualization tools
Reduces costs by leveraging on existing infrastructure
Embed analytic tools into mobile apps and Workday Visitor Management
Able to access analytics through a single interface
Leverage an existing audience of Workday users
Easily deployed across Workday customers
Built to work with existing HCM functionality
Use business terms that are natural to your business
Integrations with other third-party applications
Privileges can be set on report views and dashboards to hide viewing access from specific persons or proxies according to department or organization.
Real-time insights as data are being added to your reports
Analytics is transparently brought into back-office security for audit data disclosure and audit trail
Data that goes into analytical reports are fuller-friendly and can be aggregated
User-friendly navigation to manage permissions and generate business insight
Advanced capabilities in improving query performance
Provides advanced data integrity algorithms across Workday Data Sources.
In what way does Workday Prism Analytics Technology Benefit Organizations?
Features provided by prism analytics address areas of organizational transformation by providing analytical talent
Prism Analytics also adds real business value by addressing reporting problems of frequent currency or structure changes.
Using prism analytics, customers can delve into and utilize unstructured data.
Data transformations can be centralized, supplying analytical talent with a unified cloud-based environment, including rich charting and dashboarding.
Prism analytics also offers a self-service model for business users rather than professionals to transform and visualize data.
Business users can turn data into real-time visualizations and dashboards for decision-making and understanding progress.
According to the requirement, prism analytics provide instant fact-baseddecision-makingto understand growing and complex business operations better. This is for administrators and for finance and IT professionals, for example, analytics and dashboards for managers and leaders for employees to improve the quality of work products, for example, the ways managers track and set goals for employees to measure performance, and so on.
Prism Analytics provides a central business insight repository, a core foundation of Prism Analytics.
The profile of prism analytics can be extended manually and automatically.
What would be the Future of Workday Prism Analytics?
Workday Prism Analytics is already in use by many companies. It is one of the top cloud-based business intelligence apps. Many large and small companies are using it. It is prevalent among enterprises as well. Almost all industries also use it. Workday prism analytics toolanalyses business processes in many ways, like reporting and data integration.
Many companies are using Prism analytics to integrate internal and external data sources. It is used for data modelling and multidimensional analysis MDM. It enables us to make data-driven decisions by providing predictive and prescriptive analytics on mixed data sources.
It is also used for mobile and web reporting. Online Workday prism analytics training can be deployed for specific business needs. So, it needs to be adequately understood by the users. It provides real-time data insights. It helps in the decision-making process by providing the insights and insights.
By understanding the data patterns, we can make future predictions. We can also take the necessary measures to overcome the challenges ahead. It will be easier to take the right decisions when we know what will happen in the future.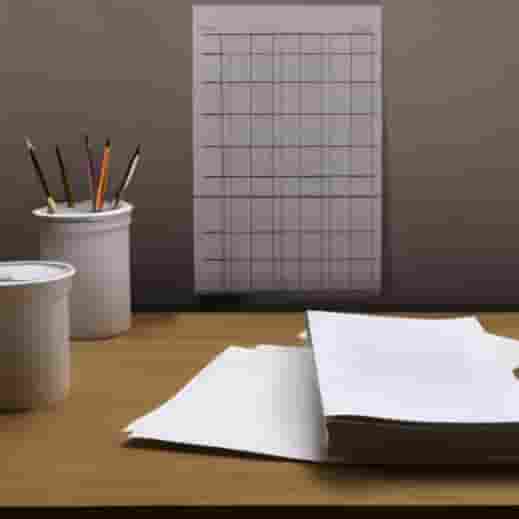 Is a Workday Prism Analytics Course online required, and how may this help someone advance in their career?
Yes, Workday Prism Analytics Online Training is required by every Workday Certified Professional to enhance their skill level and to keep them updated with the latest technologies. Workday Prism analytics classes areessential for Workday-certified professionals to build their careers.
Workday Prism Analytics online Courses help Workday professionals to learn the Workday Technology at a deeper level and to build their careers. This is why every Workday-Certified professional needs to take the training course.
Workday prism analytics training is the best way to study technology concepts and get the hands-on experience necessary to take theworkday prism analyticscertification exam.
The training also helps to get an idea about the exam and answer the questions that will be asked in the exam.
Therefore, taking the training before taking the exam is necessary.
To enhance the skill level and to keep them updated with the latest technologies. Workday prism analytics training online is essential for Workday-Certified professionals to build their careers.
You can study for this course by watching online lectures, reading the workday prism analytics pdf, or both.
The online Workday prism analytics training provided by Workdaytrainings is an excellent option for people in this position who are looking to advance their careers.
If you want to try the course before committing to it, you may do so with a free Workday Prism Analytics demo.
To Sum up, here is what I hope to Achieve:
Workday Prism Analytics is the most efficient option because it can be applied to various industries and professions. For purposes of privacy and analytics, it's a worthy investment.
Permissions can be easily managed, and new insights can be generated thanks to the intuitive interface.
Prism analytics improves data presentation, conforms to enterprise reporting standards, and requires less time spent maintaining and updating code.
If you want to advance your profession with Workday Prism Analytics training, Workday Trainings is the finest place to go online.
Enroll with them now and avail their best trainings and offers.